The ENTIRE Altuzarra Collection is a Target!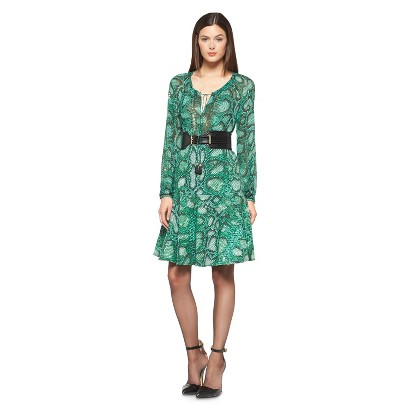 Altuzarra for Target Look 2 Price: $44.99 Buy Now
I rarely get excited about any collaboration that comes around with department stores and designers, but this new line from Altuzarra just for Target has me VERY excited. The new designer line launched yesterday at select in-store Target locations as well as online.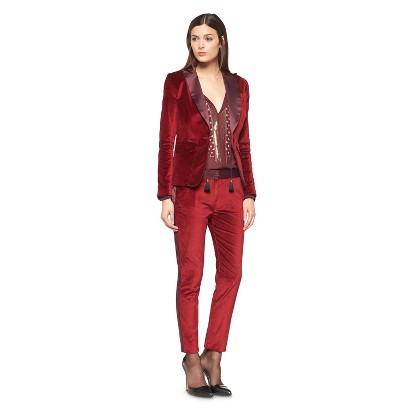 Altuzarra for Target Look 21  The red velvet tuxedo pant & matching bl… [More] Price: $59.99 Buy Now
So what does this Southern California retro vintage girl like about this contemporary line for Target? The shape, and the cut of most of the clothes are feminine without being floofy. They can most all be belted , and they have quite the 40s and 70s throwback vibe, but in a classic way. Wrap dresses, skirts, fabulous long dresses with amazing giant flower details, python print, separates including blazers and velvety trousers.
Oh and did I mention the Accessories?   See more after the jump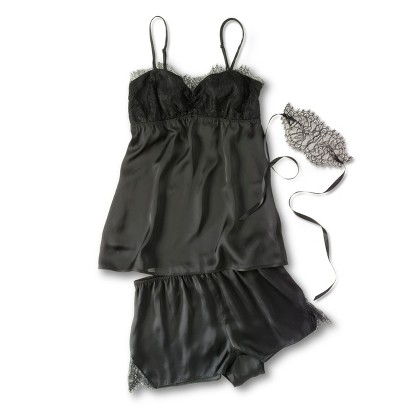 Altuzarra for Target Satin Cami Set  Price: $34.99 Buy Now
Then there are the accessories. Hello nighty set complete with the lace eye mask. This is the ONE thing that I am dying to get my hands on.
Over the over knee boots are going to be gone quickly, especially after the TV ad that features Eva Herzigoa putting them on in her bedroom.  Um… MEOW!  In fact there is a whole line of very nice heels from the Altuzaara collection.  All very sexy, but classy, and polished.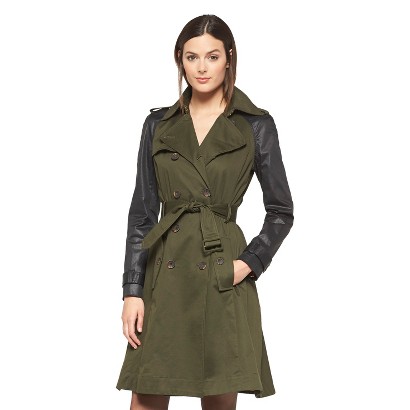 Altuzarra for Target Trench Coat with Back… Price: $89.99 Buy Now
All in all I am very impressed with Target's collaboration with Altuzaara.  It looks completely wearable, but stylish.  I normally hit up Target for my necessities and a few cute dresses, but this has taken my Tar-jay love to a some place new.  This collection is stylish and I would LOVE to have some if this in my own closet.  You had better get online or in store fast, this will be sure to sell out.
*Southern California Lifestyle Blogger. Fun, Food, Fashion and Drinks.* Follow me on YouTube, Facebook, Twitter, Pinterest, Instagram, and Google +!