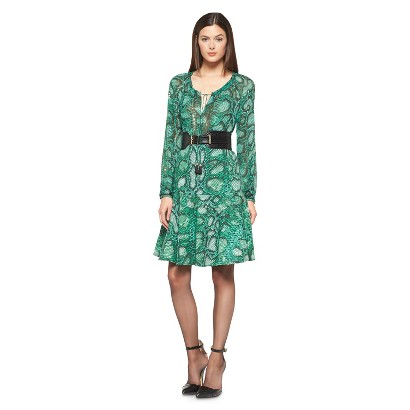 Altuzarra for Target Look 2 Price: $44.99 Buy Now
I rarely get excited about any collaboration that comes around with department stores and designers, but this new line from Altuzarra just for Target has me VERY excited. The new designer line launched yesterday at select in-store Target locations as well as online.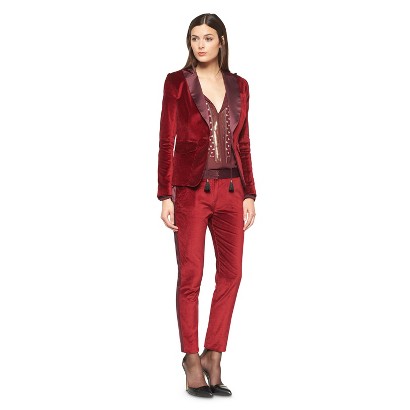 Altuzarra for Target Look 21  The red velvet tuxedo pant & matching bl… [More] Price: $59.99 Buy Now
So what does this Southern California retro vintage girl like about this contemporary line for Target? The shape, and the cut of most of the clothes are feminine without being floofy. They can most all be belted , and they have quite the 40s and 70s throwback vibe, but in a classic way. Wrap dresses, skirts, fabulous long dresses with amazing giant flower details, python print, separates including blazers and velvety trousers.
Oh and did I mention the Accessories?   See more after the jump